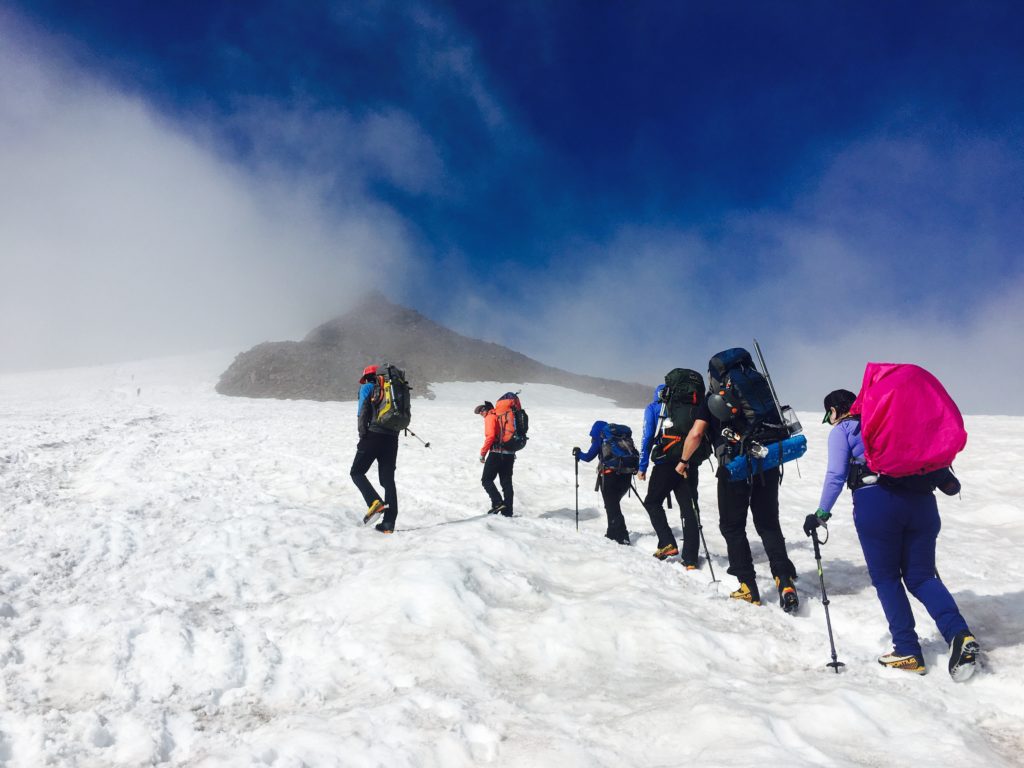 Join our Community of Compassion and support the Climbing Out Program.
$215,207.77
donated of
$250,000.00
goal
Recovery Beyond is a non-profit service group that augments addiction recovery and homeless programs at local non-profit service agencies by providing clients with a physical fitness program and incentive to achieve their recovery goals. Since 2011, a small group of dedicated volunteers sponsored an annual climb up Mount Rainier to those who have completed all benchmarks. This program originated at Seattle's Union Gospel Mission and is currently being hosted at Tacoma Rescue Mission.
Members from our recovery program partners are handpicked to participate and must be on track to complete the recovery program and maintain a high level of sobriety. We supply them with climbing expertise, equipment, professional guides, and mentors. We also provide program managers and mentors to assist in developing the physical skills and stamina required to climb the highest peak in Washington State. Ten months of preparation go into readying a climber.
The Climbing Out program uses climbing Mount Rainier as both a literal and figurative metaphor for the effort required to turn one's life around, with the five-day ascent as the culminating event of achievement. The program has maintained the highest safety record and successful participant completion results. To date, 30 climbers have summited. During this period COH has achieved superior results in breaking the cycle of relapse during recovery. In the last 2 years, nearly all of the participants have successfully achieved sobriety in a lasting and meaningful way.
This program's purpose goes beyond traditional recovery approaches to include physical fitness and personal achievement. Participants gain goal setting and commitment follow-through skills.  They practice teamwork and working with guides and mentors.  All this builds their confidence and endurance, setting them up to have a successful life plan. They now have a solid foundation for rejoining the workforce and overcoming poor habits and choices that contributed to their addiction and homelessness.